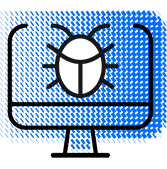 Key Challenge
Systemic Vulnerabilities in Cyberspace
As an international process, the Geneva Dialogue builds a trusted community to tackle systemic vulnerabilities in cyberspace, particularly addressing risks from vulnerabilities in digital products and in supply chains.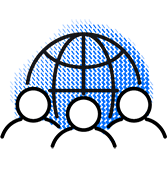 Goals
Mapping of Roles and Voice of Non-State Actors
The Geneva Dialogue aims to map the roles and responsibilities of non-state actors – the private sector, civil society, academia, and technical community, in contributing to security and stability in cyberspace.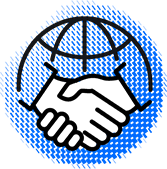 Value
Global Dialogue to Foster Cyber Norms Implementation
As one of the pillars of the Swiss Digital Foreign Policy Strategy 2021-2024, the GD facilitates an inclusive global dialogue in advancing cyber norms implementation, in particular, to secure supply chains and reduce risks stemming from vulnerabilities in digital products.
About the Geneva Dialogue
Established in 2018, the Geneva Dialogue on Responsible Behaviour in Cyberspace is led by the Swiss Federal Department of Foreign Affairs (FDFA), and implemented by DiploFoundation with support of the Republic and State of Geneva, C4DT, Swisscom and UBS.